Jan
09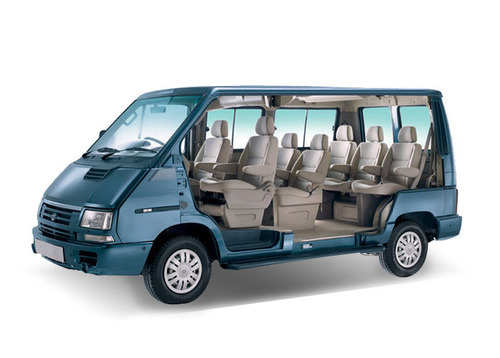 Pune and Mumbai are the busiest cities with lots of people travelling from and around these cities in Maharashtra. Pune and Mumbai are known for their business as well as tourist attractions. Pune has major tourist attractions like, Sinhgad Fort, Lavasa City, Tamini ghat, Mulshi lake, Lonavala, and various other historic places which are part of Pune Darshan whereas Mumbai has tourist attractions like Marine Drive, Juhu beach, various temples and it also has various shopping places which attract tourist.
If you are planning for a journey of 8-14 people, whether for a family vacation trip, official trips and outings and school trips in and around Pune or Mumbai city then the best option is to rent Tata Winger for you. The obvious reason why you should hire a Tata Winger is its space to fit 8 to 14 people which a SUV car fails to and along with the comfort it provides, still leaving ample storage for luggage. Tata Winger is the perfect car for short journeys in any city or even long journeys of more than 200 kms in Maharashtra. Hence is the right companion for your journeys, Tata Winger on hire is available in 2 seating option one is 9+1 and other is 13+1 with best in the segment boot space.
We emphasize on customer satisfaction and providing you with good ride quality, joyful experience and comfortable journey throughout the time you are with us. Tata winger on rent in Pune and Mumbai, is affordable and comes with whole lot of features
Air Conditioning (AC) which keeps you chilled throughout the journey.
Good amount of leg room which is even more when compared to car.
Decent head room which helps you to get in and out of seats comfortably.
Ample luggage storage for all the passenger's belonging.
Media player which lets you enjoy your journey with songs and push back seat option for those who like to relax in their ride.
Budget friendly Tata Winger on hire with clean interiors and well maintained vehicles are our USP.
Tata winger is a strong vehicle which comes with good suspension and powerful engine which will ensure you reach on time and safely to your destination with saving your money as well.
Your booked vehicle is carefully inspected before assigning to you by our expert. Your safety is our first priority.
We are the leading and trusted best car rental and hire service provider for Tata winger rental service in Pune, Mumbai and nearby cities. Our portfolio consists of all range of vehicles right from hatchback to Buses. Our drivers are well trained and knowledgeable.We even train our drivers professionally, for their polite behaviour and manners to serve our customers at the best.
"We value your time that's why we are punctual about the pickup timing".
It is easy to book the Tata Winger on rental service in Pune, Mumbai and nearby cities. We take pre-bookings on call, and you contact us over email and we will get back to you. Hire Tata Winger today for budget friendly trips with affordable charges in Pune, Mumbai and nearby cities.